Miami | What to visit and what to do?
You will find in this section the list of the main articles to read to prepare your trip to Florida! If you are thinking of going to Florida for the first time, I therefore encourage you to consult the articles on this page, it is very likely that you will find everything you need to start off on the right foot.
In Miami, it's heating up, it's heating up, it's heating up! And not only because of the stifling heat that reigns there. Instead, the city's sizzling nightlife is due to its strong Latin influences and bustling "spicy salsa" culture. Dance "toda la noche" at a nightclub or treat yourself to a fancy meal at a celebrity-run restaurant.
By day, head to the beach, of course, or soak up the crowds to admire Miami's splendid, richly colored Art Deco architecture. And tuck into a Cuban sandwich in the neighborhood of Little Havana, then take a ride on a vintage carousel at Virginia Key Beach Park.
Time difference between Miami and…
New York, New York is the same time as Miami, Florida.
London, United Kingdom is 5 hours ahead of Miami, Florida.
London, United Kingdom 4:43 PM on Friday, Feb 4, 2022
Miami, Florida 11:43 AM on Friday, Feb 4, 2022
Tokyo, Japan is 14 hours ahead of Miami, Florida.
Tokyo, Japan 1:44 AM on Saturday, Feb 5, 2022
Miami, Florida 11:44 AM on Friday, Feb 4, 2022
Brasilia, Brazil is 2 hours ahead of Miami, Florida.
Brasilia, Brazil 1:46 PM on Friday, Feb 4, 2022
Miami, Florida 11:46 AM on Friday, Feb 4, 2022
Berlin, Germany is 6 hours ahead of Miami, Florida.
Berlin, Germany 5:47 PM on Friday, Feb 4, 2022
Miami, Florida 11:47 AM on Friday, Feb 4, 2022
ESSENTIALS TO DISCOVER MIAMI
Ocean Drive in Miami
Walk along Ocean Drive in Miami: Ocean Drive is an avenue in Miami Beach, on the edge of the beach, lined with hotels, restaurants and residences in the architectural style Art Deco. It's beautiful by day, and also nice at night, with all the lights! It is an absolutely essential walk to do when you come to Miami.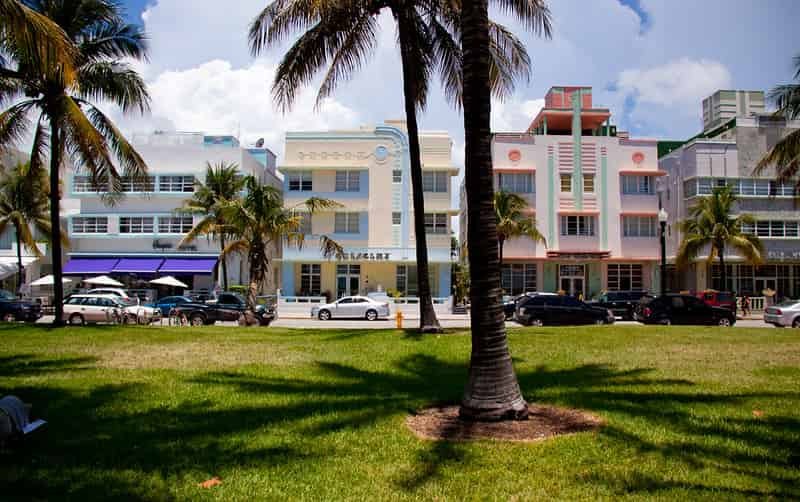 Laze at the beach
Laze at the beach: After the walk on Ocean Drive, head to the beach, where you can see the colorfully painted lifeguard cabins.
Key Biscayne Park
For the beach, I also really liked going to Key Biscayne Park, south of the city (you will need a car to get there). The water is clear blue, you can climb to the top of a small lighthouse. It is superb. Key Biscayne is an oasis of plush neighborhoods, golden beaches, and nature preserves with a chic, low-key vibe.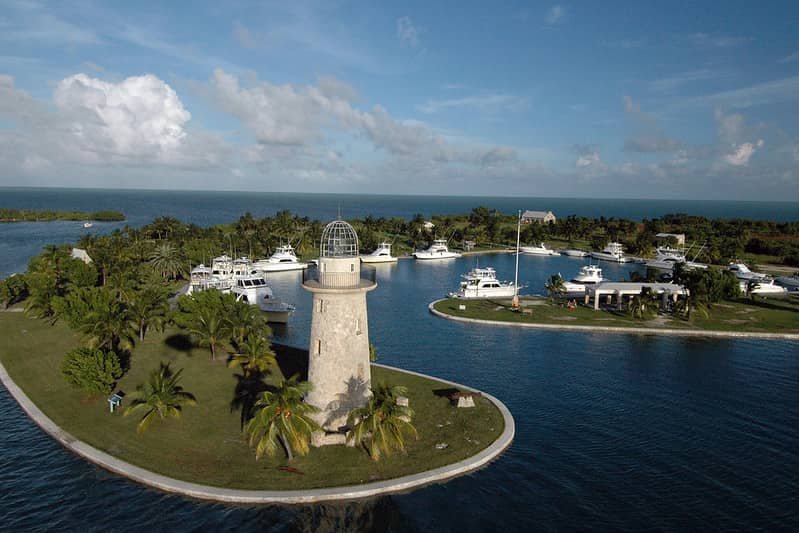 Street art in Wynwood
Discover street art in Wynwood: Wynwood is famous for its incredibly creative colorful murals. This is the coolest part of town!
Vizcaya House (Museum & Gardens)
Visit the incredible Vizcaya House: a big crush on visiting this incredible house (house is a weak word, it's a real palace), Venice style. Take the audioguide, let yourself be guided through the rooms and the gardens. Read the blog post on the Vizcaya House.
And also…
enjoy a cocktail by the pool
enjoy good tacos
go shopping
go out to a giant night club
for the more cultural side, visit one of the city's art and history museums.
MIAMI NEIGHBORHOODS NOT TO BE MISSED
Miami Beach
It's not a district of Miami, but technically, it's a different city from Miami itself: Miami Beach is an island that you reach by huge super impressive bridges to cross. This is where we find the most Art Deco architecture (in the south of the island), the clubs, the restaurants, and all the entertainment.
You can easily spend 2 to 3 days there to discover it by really taking the time to let yourself be carried away. If you are in a hurry, the walk along Ocean Drive is fast, you can see "everything" in one day, but it is always better to have a little more time to stroll.
Downtown Miami
Downtown: the business center and the "center" of the city of Miami. You will probably have little reason to walk there, unless your hotel is nearby, or you want to visit the museum of modern and contemporary art, at the PAMM (Pérez Art Museum Miami).
Wynwood and the Design District
Wynwood and the Design District: the two neighborhoods are next to each other, slightly north of Downtown. You can spend half a day walking there.
Little Havana
Little Havana: the Cuban quarter of the city, west of the center. Not super touristy, but nice to go out to taste local specialties. Little Havana is part of what makes Miami such a vibrant cultural destination. The neighborhood is centered on Calle Ocho (Southwest 8th Street), a bustling thoroughfare lined with Latin-inspired restaurants, bakeries, fruit stands, cigar shops, rum bars, art galleries and venues. the concert.
Coral Gabbles
Coral Gabbles: in the southwest of the city, I went to this beautiful district to visit a botanical garden, the Fairchild Tropical Botanic Garden, which we recommend. We can also see a beautiful hotel, a Venetian swimming pool… it is very beautiful but mainly residential.
Coconut Grove
Coconut Grove: it is in this district in the south of the city that the Vizcaya Palace is located. It was originally the heart of Miami, and you can still see beautiful old houses and sidewalks rutted by lush vegetation.
PRACTICAL INFORMATION / GOOD TO KNOW BEFORE GOING TO MIAMI
There are two airports near the city: that of Miami, (ten minutes from Downtown) or Fort Lauderdale, about 40 minutes from Miami Beach. It's expensive by taxi when you arrive from Fort Lauderdale, even if you can take two buses to reach Miami, it won't be expensive, but it will surely be very long (connections, multiple stops).
Which hotel to stay?
There are many hotels in: Downtown, Ocean Drive, Arts & Entertainment District, Brikel Financial District and manymore… Compare and Book your hotel in Miami
Which rental car to take?
There are many companies that provide car rental such as: Rent a car Via Kayak
Since we like to find promotions and compare prices, so we prefer to rent with them, and sometimes the second driver (spouse or someone else) is free. Check your insurance, especially personal liability (it's around 20 dollars a day). Don't forget your international driving licence if needed. A GPS is necessary to find your way around, I never rent one, I use my phone which has an integrated GPS (and therefore the internet).
What is the best season to go to Miami?
Summer is not the best season to visit the city: it is very hot, very humid, and the region can be hit by hurricanes or very heavy rains. We prefer winter and spring, from November to the end of April.
What language do we speak in Miami?
You can easily get by in Spanish almost everywhere in Miami. And in English of course!
Which tourist pass should I buy before leaving?
The Miami Pass: The Go Miami All Inclusive is valid for 1, 2, 3 or 5 days, you choose the start date of your pass validity and you have access to nearly 35 activities, also in Fort Lauderdale and Orlando. Details of proposed activities (as of January 2020).
There is also a Go Miami Explorer which allows you to choose 3, 4 or 5 activities from a wide selection in Miami, Fort Lauderdale and the Keys
If you want to go airboating in the Everglades swamps, it is possible to buy your tickets in advance, with a departure from your hotel.
You can also book tickets for an Airboat ride and visit to Sawgrass Park
DISCOVER THE REST OF FLORIDA BY ROAD TRIP AROUND MIAMI
Everglades
the national park in southern Florida allows you to discover a unique ecosystem. And you may even come across alligators! I tell in this article my discovery of the park and in this one an unforgettable guided walk in the marshes
The Keys
A string of islands south of Florida, accessible by car. Key West, to the south, is magical!
Disney World: Walt Disney World Resort in Florida is the largest leisure resort of Walt Disney Parks and Resorts subsidiary of the Walt Disney Company.
Sources: PinterPandai, Official website Greater Miami Convention & Visitors Bureau,
Photo credit (main photo): Radomianin / Wikimedia Commons (CC BY-SA 4.0)
Photo description: lifeguard stand in South Beach, Florida.