French Cuisine Most Famous and Delicious Traditional Foods
Let's admit that when it comes to gastronomy, French cuisine has serious advantages! From dishes simmered, to bistro recipes and the stoves of the greatest chefs, French cuisine is renowned throughout the world. Here is a quick tour (very small considering the number of French specialties that we could have included) of traditional French cuisine recipes to make your mouth water…
Canard à l'orange (Orange duck)
Orange duck is a gastronomic culinary specialty of French cuisine, originating in medieval cuisine, based on sweet and salty duck with bigarade and Grand Marnier sauce. Ingredients: duck meat, oranges (bigarades or bitter oranges, also called Seville oranges), white wine, butter, lemon, glasses of cognac, Cointreau, or Grand Marnier, parsley, onion, carrot, bouquet garni, salt and pepper.
Confit de canard (Duck confit)
Duck confit is a specialty from the southwest of France brought to the tables of the nobles at the court of Henri IV, who was very fond of products from the southwest. It is prepared with the same birds (duck or goose) that are raised to prepare foie gras or duck breast. The meat, once cooked, is preserved by adding salt, and covered with fat that prevents the passage of air.
Quiche Lorraine
The quiche is – with bergamots, madeleines and mirabelle plum – one of the most delicious culinary specialties in Lorraine. Covered with bacon and migaine, this savory tart is ideally eaten as a starter. This traditional French specialty is eaten with a good green salad or endives.
The quiche is a savory tart filled with eggs beaten in cream. It has known various variants since the Middle Ages. In the 19th century, Lorraine quiche became a specialty of French cuisine. It then went global during the twentieth century, gaining even more diversity and creativity.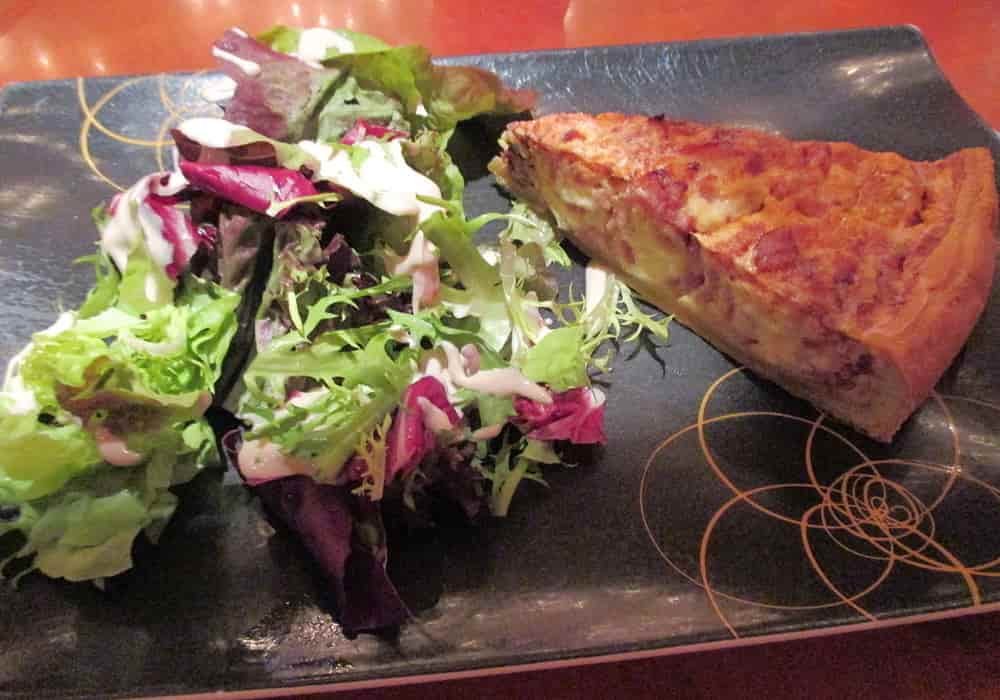 Pot-au-feu (Stew)
How about a good stew? A fragrant broth, tasty vegetables, tender meat … say no more, I'm salivating in advance, don't you? Quick, devour the pot-au-feu file to succeed every time, find out how to do it differently and how to use the leftovers!
Daube provençale (Provencal stew)
Provençal stew is a specialty of Provençal origin (in Provençal adòba, adobo), cooked with mutton, lamb, beef or bull, marinated in white wine or red wine. The diced meat is marinated the day before in wine, usually accompanied by carrots, garlic, black olives, Provence herbs and sometimes orange peel.
Bœuf bourguignon (Beef bourguignon)
Beef Bourguignon is one of the most traditional (and delicious) dishes in French gastronomy. To prepare this dish, all you need to do is cook beef over a low heat in Burgundy wine. Serve the meat with fresh garnishes (mushrooms, steamed potatoes, carrots, etc.) and you will be sure to have a good meal. To mention French specialties and traditional cuisine without mentioning beef bourguignon was simply impossible. A little tip for even more flavor, add a little smoked bacon to this dish.
Cassoulet
Although this French specialty originates from Languedoc (South of France), this dish of traditional French cuisine is easily associated with the city of Toulouse. This Slow baked bean cassoulet is a delicious dish, but high in calories – it is made with white beans, duck confit, sausage, tomatoes and among other things. It's the perfect dish to eat in winter.
Coq au Vin
Coq au vin is an emblematic dish of French cuisine. To prepare this dish, you need a rooster cut into pieces cooked in good wine (usually red, but Riesling can also do the trick) and accompanied by onions, carrots, a bouquet garni and mushrooms. It is usually served with steamed potatoes or fresh pasta. Enjoy your meal.
Blanquette de veau (Blanquette of veal)
The blanquette or blanquette of veal or blanquette of veal in the old style is a traditional cooking recipe of French cuisine, based on veal cooked in a broth with carrot, leek, onion and bouquet garni, bound in white sauce to the cream and butter and button mushrooms.
The term "blanquette" comes from the white color of the white cream and butter sauce. All white meats (turkey, chicken, poultry, rabbit, pork, etc.), but also lamb, or fish (monkfish, sea bream, etc.), can be prepared "blanquette", although veal remains one of the culinary references of French gastronomy.
The piece of milk-fed veal chosen for the blanquette is usually tendron, collar, breast, or boneless shoulder. The meat cut into pieces is cooked in water with carrot, celery, leek to form a white veal stock.
Read also: Indonesian Cuisine Rich in Flavors and Spices | Most Famous Traditional Foods
The sauce is obtained by combining one or more egg yolks with the white stock obtained, and adding fresh cream. This dish can be served with rice, pasta, or potatoes. The meat, carrots and side dish are served hot, with parsley. It can be enhanced with lemon juice. The blanquette is considered to be one of the best reheated stews.
Escargots au beurre persillé (Snails with parsley butter)
Let's go back to Burgundy to discover another atypical French recipe, that of snails with parsley butter, commonly known as "Burgundian snails". Cooked as the name suggests with a buttercream and parsley, they are presented in their shells and eaten with a small peak.
Escargots à la provençale (Provencal snails)
Provencal snails are one of the most traditional dishes of Provence. These are mourguettes, or small gray from Burgundy, which are eaten with an aioli or a homemade tomato sauce.
Archaeological excavations have shown that the consumption of snails has been documented for at least -8500 years. This has been proven by Max Escalon de Fonton, in the Huveaune valley. On the Serre site, in Roynac, in the Valdaine valley, a large number of snail shells from Burgundy were found. Their consumption extended from the Cardial Neolithic, birth of agriculture, to the Late Bronze Age, constitution of grouped habitat.
Fernand Benoit underlined that this type of snail was very abundant during the harvest period, therefore linked to agricultural practices. These small-grays are also baptized, in Provencal, cacalaus meissounenco. They were supposed to make children "fat and puffy".
During the harvest, these snails were eaten on site at midday, accompanied by an aioli; in the evening, at the table, they were eaten with a tomato sauce in which were entered olive oil, white wine, onions and sausage meat. The current recipe has not changed.
Ratatouille
Ratatouille is a traditional culinary specialty of Nice, Provençal, Occitan and Mediterranean cuisines, based on stewed Mediterranean vegetables and olive oil. In Provence, this is the grandmothers dish par excellence. It is so delicious that today most restaurateurs offer it as an accompaniment to fish or meat.
It is generally made up of cooked vegetables (cut into slices or quarters): eggplant, long butter zucchini, red and yellow peppers, tomatoes, as well as white or straw onions, garlic, basil and olive oil. olive.
There is no precise recipe but principles to be respected. It can also be flavored with olives, as well as a bouquet garnished with thyme, bay leaf, leaf parsley, celery leaves, rosemary, basil and Provence herbs.
Two methods are possible: cooking all the vegetables together, or the first cooking vegetable by vegetable. Defenders of the Provençal tradition such as the great cooks Roger Vergé or Guy Gedda recommend to brown or even fry the vegetables one by one, then to pass the pepper on the flame to get rid of its skin and give it a grilled flavor.
Ratatouille, eaten cold or hot, is usually served as a side dish to meat or fish, but can also be served as a main dish on its own, then accompanied by rice, potato, or bread.
Tartiflette
Composed of potatoes, bacon, reblochon cheese and onion and usually accompanied by a good green salad, tartiflette is a French culinary specialty originating in Savoy. A simple, yet delicious meal that can be enjoyed any time of the year, in winter – in the evening after a good day's skiing – as in summer.
Crêpes (Crepe)
Crêpes are the Breton specialty par excellence. Accompanied by a good bowl of cider, they are eaten salty (buckwheat pancake) or sweetened with dessert. The crêpe is a symbol of French cuisine popular with foreign tourists.
Galettes bretonnes (Breton pancakes)
Following a gourmet craze, Breton creperies are almost everywhere in France. What is a pancake? It is a savory pancake, made with buckwheat flour, which gives it its gray color. Even if the traditional fillings are ham / cheese / egg and Andouille / onion, the cards have lengthened over time and are becoming more and more innovative. If you are in Paris, the best crêperies in the capital can be found in the Tour Montparnasse district!
Gratin dauphinois
To prepare this Dauphiné specialty, all you need is potatoes, crème fraîche and possibly a little fresh chives. This dish fits perfectly into traditional French cuisine and can be eaten as a main course or as a side dish.
Preparation
The potatoes are washed, peeled, then cut into slices (cooking only in the oven), more or less fine according to the recipes. These rings should not be washed or even rinsed, the starch they contain serving to bind with cream or milk.
Add garlic, crème fraîche and milk (alternatively liquid crème fraîche).
Some modern recipes call for the addition of cooked hard cheese, especially to brown the top. In certain regions of the Haut Vercors, the old leftover cheese from the year was used for gratinating.
Baking is slow, over 90 minutes to promote absorption of the cream by the potatoes.
Gratin Savoyard, a variation of gratin dauphinois, is made without using milk, eggs or cream.
Brandade de morue (Cod brandade)
Cod brandade is a fish-based dish, a specialty of all of eastern Occitania, from Languedoc to Liguria via Provence, in addition to Roussillon and the Catalan countries, in Spain. She is originally from Nîmes and is therefore sometimes called "brandade de Nîmes". It is made from cod and olive oil. There can be lemon juice, garlic, parsley or other herbs or spices (thyme, bay leaf, onion, etc.). In France, potatoes are added and, in Paris, milk or cream are added and served as a kind of parmentier, or mash with cod and potatoes, au gratin in the oven. In Menorca, artichoke is sometimes added to the traditional recipe.
Foie gras
He's at all the tables for the end of the year celebrations. Although the world associates this specialty with France, the tradition of goose force-feeding dates back to antiquity. On a brioche bread with a little onion confit or fig jam, you will taste the foie gras in an ideal way.
Foie gras is a popular and well-known party delicacy in French cuisine. It is eaten raw, half-cooked or cooked, and can be offered as fresh or canned products, eaten alone or as an accompaniment to other dishes such as meat. According to French law, "foie gras is part of the cultural and gastronomic heritage protected in France. "Foie gras" means the liver of a duck or a goose specially fattened by force-feeding".
Appellations
The French texts define different qualities for the products offered for sale, for example:
foie gras entier (whole foie gras): maximum two pieces from two different livers;
foie gras: assembly of pieces of different livers;
bloc de foie gras (block of foie gras): several emulsified livers, guaranteeing a homogeneous taste;
bloc de foie gras avec morceaux (block of foie gras with pieces): cream of foie gras with pieces added after mixing;
parfait de foie gras (foie gras parfait): containing at least 75% of foie gras;
galantine de foie gras: preparation containing at least 50% of foie gras;
mousse de foie gras (foie gras mousse): emulsion of foie gras and a very fine stuffing.
Huîtres (Oysters)
Oysters are the second flagship product found during the holiday season. This shell can be eaten hot, but amateurs generally prefer it raw and alive. Oysters can be eaten plain or with a squeeze of lemon juice, vinegar or shallot sauce.
Poulet basquaise (Basque chicken)
The Basque Country is one of the richest French regions in terms of gastronomy. Poultry is raised there, especially rare breeds of chicken and duck. Chicken Basquaise is a complete dish where the meat is softened by a piperade, a sauce made from Bayonne ham, peppers, tomatoes and Espelette pepper.
Aïoli garni (Garnished aioli)
Garni aioli is a traditional Provencal dish made with cod and boiled vegetables, accompanied by an olive oil and garlic sauce, from which it takes its name, aioli. As with the sauce of the same name, there are many variations, especially when it comes to the vegetables accompanying the cod. In Marius and Jeannette, the characters imagined by Robert Guédiguian discuss at length the "real" recipe for aioli. The most common vegetables are carrots, potatoes, green beans, onions and artichokes.
Bouillabaisse
Bouillabaisse (from the Provençal Occitan bolhabaissa, from bolh, "il bout" and lowered, "il abaisse", speaking of fire. Meaning, when it's boiled, turn off your stove) is a traditional Marseille dish made from fish from the Mediterranean. This stew, cooked in water or white wine, seasoned with garlic, olive oil or saffron, is served in two stages: the soup, then the fish. Fish soup is eaten with garlic bread croutons, spread with rouille, moistened with olive oil and boiled potatoes.
Salade niçoise (Nicoise salad)
The Niçoise salad is a famous culinary specialty of the County of Nice and Provence, made with raw vegetables: scallions, tomatoes, broad beans, celery, small purple artichokes, green and red peppers, basil leaves, hard-boiled eggs, anchovy fillets , olive oil and olives from Nice. Often tuna is added to it, but any vinaigrette seasoning is excluded. This salad is one of the main starters offered in Provence, but can be a meal in itself.
Pan bagnat
The pan bagnat is a sandwich from Nice in which salad vegetables and olive oil, placed in a round bun made especially for this purpose. In Nissard, the Occitan / Provençal dialect spoken in Nice, pan banhat means "wet bread", implying olive oil; it is a terminology directly related to the Italian pane bagnato, "wet bread". It starts out as a take-out snack for fishermen and other morning workers and is made from simple, inexpensive ingredients. Thus, tuna, which is now part of its composition at all merchants, has replaced anchovy. In the nineteenth and early twentieth centuries, tuna was an expensive fish, compared to anchovy, a popular fish. The tuna variant is therefore the "rich" variant of pan bagnat.
Moules à la provençale (Provençal mussels)
Provençal mussels are a traditional dish from Provence which owes its name to its accompaniment based on tomatoes, olive oil, white wine, cloves of garlic, basil and parsley. Its fame is well established during the eighteenth century and the recipe is even refined for the palates of Parisian gourmets who, in 1750, follow the advice of François-Alexandre Aubert of La Chesnaye des Bois, offering Provencal-style mussels with champagne. A century later, the General Dictionary of Ancient and Modern French cuisine gave such a sophisticated recipe, which included truffles.
Bouquet garni (Bouquet garni seasonings)
The bouquet garni is an assortment of aromatic plants, intended to permeate dishes and sauces in many cooking recipes. As its name suggests, the ingredients (thyme and bay leaf sauce) form a bouquet that is tied with a string suitable for contact with food (butcher's string, preferable to rubber bands or various ties). By leaving about twenty centimeters of string protruding from the container, the cook can easily remove the bouquet at the end of cooking to serve. It can be varied by adding, for example, a stalk of celery, the green part of a leek or a stalk of oregano. Provencal are a traditional dish of Provence which owes its name to its accompaniment based on tomatoes, olive oil, white wine, cloves of garlic, basil and parsley. Its fame is well established during the eighteenth century and the recipe is even refined for the palates of Parisian gastronomes who, in 1750, follow the advice of François-Alexandre Aubert of La Chesnaye des Bois, offering Provencal-style mussels with champagne. A century later, the General Dictionary of Ancient and Modern French cuisine gave such a sophisticated recipe, which included truffles.
Hachis Parmentier
The Parmentier hash is composed of two layers: the first is minced meat to which the chef adds herbs to his liking, the second layer is a homemade mash, mostly au gratin. Hachis Parmentier is usually served with a green salad.
In its traditional version, the potatoes, boiled in water and mashed with the cooking water, are salted and peppered. The rest of the pot-au-feu or any other piece of cooked meat or fish is chopped, baked with onion, parsley and an egg.
This dish owes its name to the nutritionist Antoine-Augustin Parmentier who promoted the consumption of the potato in France, a tuber imported for some time from America but which did not enjoy much acceptance. Convinced of its nutritional value to combat food shortages in a time of famine, he would give it to King Louis XVI himself to taste.
Steak tartare
Typical dish of French bistros, steak tartare is a preparation made from raw beef or horse meat and roughly chopped with a knife. Add spices to the preparation and an egg on top. Usually served with fries, this is a good alternative to traditional steak and chips.
The steak tartare or tartare is a recipe based on raw beef or horse meat, generally chopped coarsely, or cut into small cubes with a knife (hence the name tartare with a knife).
By extension, the word "tartare" is used to designate other raw and minced preparations made from veal, oysters, tuna, salmon, zucchini.
The dish is eaten today with ground beef (rump steak) and includes egg yolk, mustard, ketchup, English sauce and sometimes Viandox, Tabasco, salt and pepper. We usually add other condiments such as capers, pickles, onion, mixed herbs (parsley, chervil, tarragon, chives).
Steak tartare is usually served with a plate of fries and salad.
In the restaurant, it can be served prepared or not. In the latter case, the egg yolk is frequently spread over the portion of ground meat.
Soufflé au fromage (Cheese soufflé)
Cheese soufflé is a classic, but technically complicated to make. Its success depends in particular on the cooking time and the temperature of the oven. A few more degrees, and the result can turn into a disaster. So you might as well let a professional do it! If we're talking about cheese soufflé here, you should know that it is also available in a sweet version with lemon or chocolate.
Lapin à la moutarde (Rabbit with mustard)
This ancient recipe comes to us from Burgundy. The recipe is simple and consists of cooking rabbit covered with mustard (ideally Dijon) with white wine, garlic, shallots, crème fraîche, all accompanied by sautéed potatoes or pasta. The kind of dish you make when the weather starts to get rotten and you crave something that warms your stomach and your heart. A well-simmered dish, tender and full of flavor. And in the register, of course, the rabbit is among the champions.
Andouillette
Andouillette is a French charcuterie product whose definition has fluctuated for a long time. Cylindrical in shape, of variable length, it is overwhelmingly made nowadays from elements of the pig's digestive tract. Andouillette from Troyes, andouillette from Lorraine, andouillette from Chablis… Each region has its pork-based charcuterie specialties. Presentation of an artisanal product that can be enjoyed both hot and cold.
The andouillette de Troyes: this is undoubtedly the best known. It is difficult to locate the origin of the andouillette. We know that in 1475 the charcutiers corporation appeared in the historic capital of Champagne, which held the privilege of cooked pork. Certain anecdotes attest to the existence of the andouillette, present at the table of the soldiers of troops like that of François Ier.
The andouillette de Chablis: it is famous for its andouillette pulled with a string (that is to say drawn by hand), cousin of the troyenne but different from that of Clamecy, in that it uses only pork intestines, excluding the calf's stomach.
Lyonnaise andouillette: in the land of cold meats, andouillette is made with veal strawberries.
The andouillette de Cambrai: the andouillette is a typical product of the Cambrésis region (North). This product is
made from veal strawberries and seasoned with parsley, onions and shallots.
And also: andouillette from Amiens, andouillette from Clamecy, Lorraine, Picardy, Vire…
The secrets of a 5 AAAAA andouillette
At the end of the 1960s, the Friendly Association of Authentic Andouillettes Fans, often called "5A", was founded. A non-profit association bringing together professionals from the table world, it awards the "AAAAA" diploma to quality andouillettes (soft and not too greasy) and manufactured on a regular basis.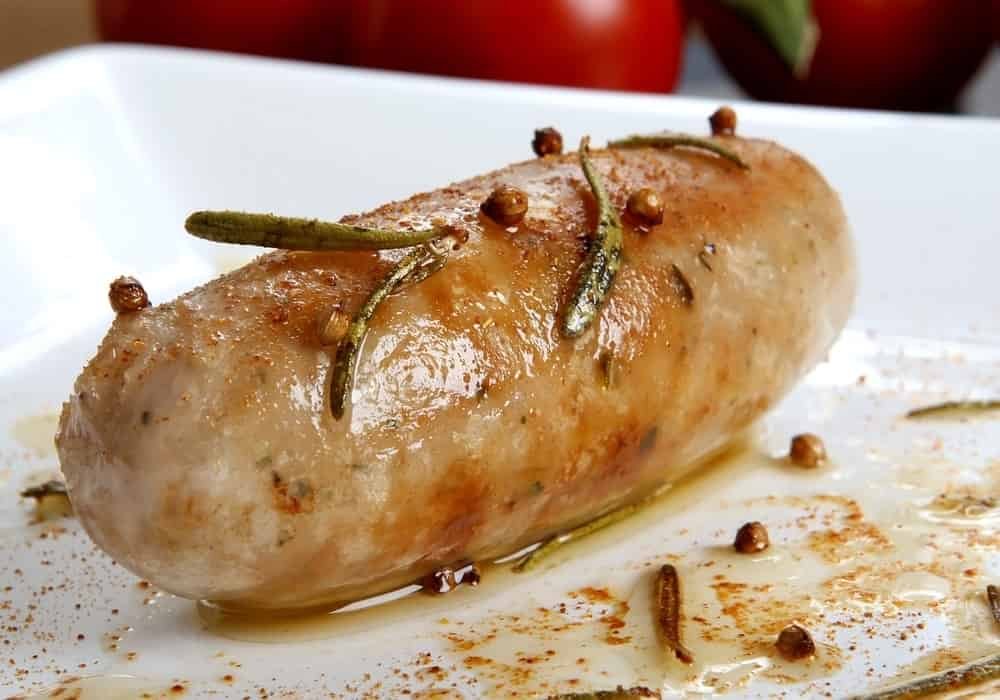 Cuisses de grenouilles (Frog legs)
It was impossible for us to end this article on a dish other than the one that worries tourists, the famous frog legs. They are usually breaded or fried with a little onion. The flesh is delicate and the taste close to that of poultry while being soft. So there is no reason to make a big deal out of it!
Soupe à l'oignon (Onion soup)
Onion soup has been considered a typical French dish for a long time. But its popularity dates only to the beginning of the 18th century. Before that, onion soup was considered a "poor man's dish." It is now very popular and has been revisited by many French chefs such as Alain Passard.
Sole meunière
Sole meunière (or sole à la meunière) is a classic fish dish of French cuisine. It consists of a sole preferably whole, but whose gray skin has been removed, coated in flour and fried in butter in a pan. You can also just use sole fillets. This dish is served with a meunière sauce, a brown butter sauce, parsley and a dash of lemon juice. Sole has a light but tender texture and a mild flavor. In a classic service, the waiter removes the bones and prepares the plates of sole fillets next to the table. Since sole is a flat fish, a single fish will give four fillets instead of two in a round fish. When preparing sole meunière, using genuine sole is preferable.
Read also: Brownie Recipe With Dark Chocolate and Caramelized Pecan Nuts | Very Easy!